By Jim Walton, CEO, Brand Acceleration, Inc.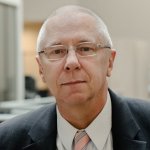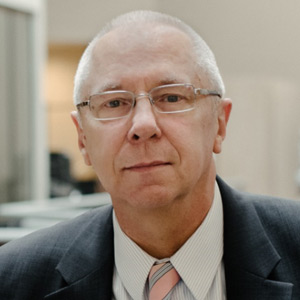 Without a doubt, workforce is the big topic for employers, economic developers, educators, and site consultants. Some areas are better off than others, but it's a challenge that is only going to grow in the near future. In October 2017, about 2.7 percent of the Colorado population was unemployed. The nation's highest unemployment rate was recorded in Alaska, at 7.2 percent. This is clearly unknown territory for economic developers who are used to chasing attraction and expansion projects.
Workforce Development
At the first signs of a looming workforce shortage, many communities began looking to educators for answers. "Workforce Development" was the term that was on every lip. K-12 schools began reinstituting vocational programs, cooperative class schedules, and other opportunities to prepare future workers. Manufacturing Day programs have swept the nation. Community colleges added or expanded technical training programs like machining, welding, aerospace engineering, facilities management, and others. Even liberal arts universities got into the game. Realizing that there was declining demand for traditional curricula, many have added vocational classes to meet the rising demand for workers. Employers have also greatly expanded or added onsite training and apprenticeship programs.
While these are important, employers are still saying that it is not fast enough. One human resources manager told me, "Workforce development is the two-year plan. We need workers right now."
Workforce Attraction
Since employer needs are often urgent, many economic developers are turning to workforce attraction. When a community has more open jobs than available workers, they often develop marketing programs to attract workers from other communities, triggering a battle with neighboring communities and with communities experiencing recent layoffs. We've developed several of these marketing efforts, including workforce attraction websites, videos, media campaigns, social media marketing, and highly-targeted efforts to tap workers with highly-desired skills. Today's needs are much more sophisticated than the days when an employer or a community would simply place an add in a newspaper and wait for the phone to ring. Today, younger workers don't read newspapers, and they sure aren't going to make a phone call.
Quality of Life, Retail, and other Amenities
Over the past decade or so, quality of life has not been a big factor when it comes to attracting jobs projects. This is changing. Although key factors like workforce availability, education and training, and the availability of sites or buildings still top the list of location factors, some quality of life sub-factors are rising in importance.
Retail, for example, is on fire in some mid-size and smaller communities. This is an area where some economic developers are on a steep learning curve. If a place lacks attractive shopping, dining, and entertainment options, it may struggle to attract and retain the workers employers desire. In recent years, we've seen several corporate headquarters move to larger cities to be in closer proximity to a young, skilled pool of workers.
Some communities have begun offering incentives to attract retailers desired by workers. This is something that most communities have never done. The adage, "retail follows rooftops," is being challenged. Strip center developers and locally-owned shops, bars, and restaurants are a growing part of a cultural shift. At the same time, many big-box retailers, chain restaurants, and shopping malls are struggling. As shoppers get younger, and online shopping grows, these companies are scrambling. One large mall developer is reportedly adding hotels and housing to its portfolio of properties.
Sports complexes, festivals, race tracks, concert venues, etc., are very popular, and are important to the workforce attraction process. When it comes to cultural amenities like museums, these are more important to convention and tourism leaders than to prospective workers and residents. Many people who live in bigger cities will tell you that they rarely go to museums. When they do, it's because visitors are in town and they want to go to a museum.
As you can see, workforce and resident attraction has taken the economic development industry in new and different directions. Just a few years ago, they were focused on filling empty buildings. Today, many are having to reinvent themselves to compete.
Have a wonderful 2018.