Simply put, the purpose of an economic development website is to share information with interested stakeholders. Site selectors and prospective employers expect immediate access to the most current information about your workforce, education levels, cost of doing business, and other key factors — and they don't want to waste time trying to find it.
Brand Acceleration develops and deploys the Economic Dashboard to gather all of this information and present it in a single easy-to-use format. The Economic Dashboard is exactly what its name suggests: a live feed of robust, relevant economic data that refreshes automatically when sources update. It consolidates the information site selectors, prospective employers, and other key stakeholders want to see, allowing them to study and compare the factors that matter most to them.
We can add the Economic Dashboard to your current website or use it as the cornerstone of a new site that presents your area's advantages more effectively. Either way, it functions automatically, so your staff will never have to touch it or spend hours updating data.
Here's how other organizations are using our Economic Dashboard to support their marketing efforts.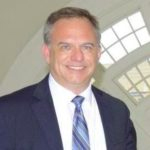 Jamie Gilbert
Lancaster County South Carolina Department of Economic Development
Director
The newly created Lancaster County Department of Economic Development selected Brand Acceleration to design and build our website. Jim and his team worked closely with us to create a website that reflected our economic development vision for the county. They understand our field and what is critical to our audience. We are very pleased with our website!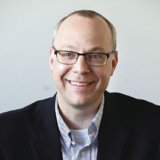 Shawn Hershberger
City of Winchester, Virginia
Development Services Director
When setting up a website with Brand Acceleration, the Economic Dashboard feature was seen as a must have from the beginning. Knowing that an extensive amount of data is available in an almost effortless manner to anyone researching our community provides confidence that our online presence is fulfilling the role it should. Stylistically, it blends well into the framework of the site and creates an easy presentation of the statistical story of our city and region.
See examples of our Economic Dashboard in action.
Twitter feed is not available at the moment.