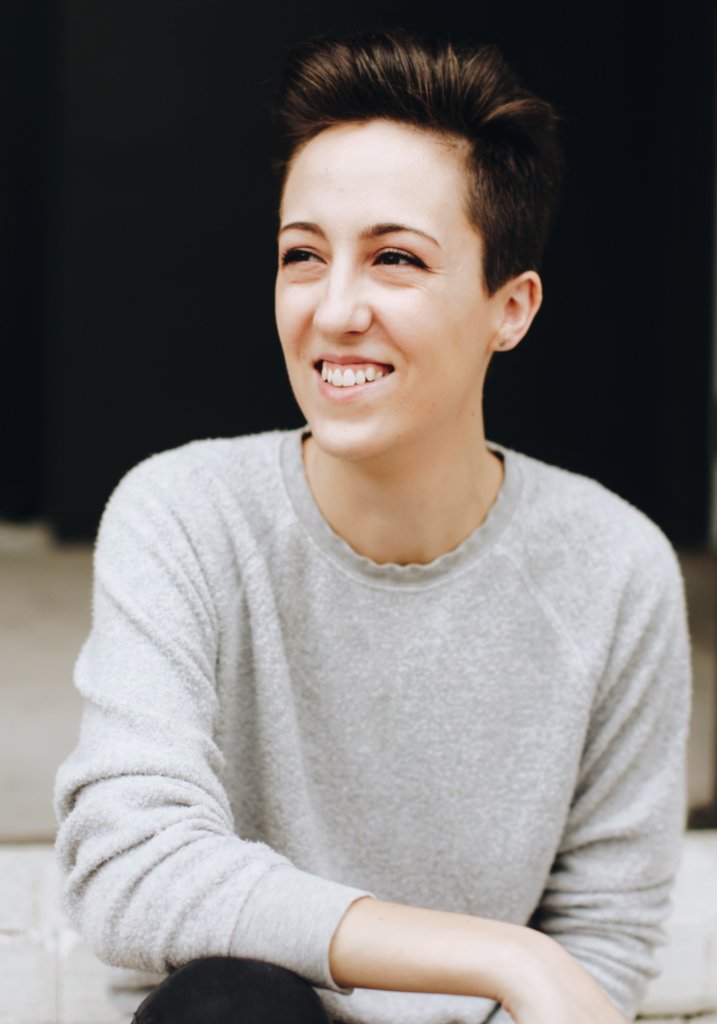 Roughly once a year, my friend and I vacation together.  Despite our wildly disparate interests, we try to pick a place that has something for each of use.  Last year, we made the trip to San Diego, California.  He wanted to see a musical starring his favorite Broadway actor, and I wanted to see space stuff.  Between catching a show at the Old Globe Theater and gazing upon Apollo 9 at the San Diego Air and Space Museum, we were both happy.
During our five-day trip, we toured half a dozen museums, ate and drank our way around downtown, and even took an ill-advised trip across the border into Tijuana just for tacos. (Fun Fact: The border crossing we used was the one that closed just eight weeks later as the migrant caravan approached.)  As we took in the sights of the city, we noticed something odd:  San Diego has an epidemic of half-in theming.  Coffee shops, bars, museums, and more seem to go partway in on a theme and… stop.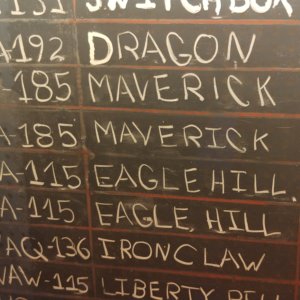 The USS Midway – a retired aircraft carrier turned museum – sells Top Gun movie merchandise in its gift shop.  Top Gun was filmed in San Diego, so it's an obvious way to appeal to that tourist crowd.  Unfortunately, that's where the theming stops.  Despite having the Top Gun plane (the Grumman F-14 Tomcat) on the flight deck, there's no mention of the film.  The closest thing I found was the callsign "Maverick" written on a flight board, but that may have been a coincidence.
Another glaring example was a restaurant/nightclub a short drive from the heart of downtown.  The main bar area had two (very obviously) fake trees on either end.  There were no other plants in the entire place.  The drink menu included hurricanes and those grotesque fishbowl drinks while the food menu featured lamb gyros and elaborate salads.  And in the midst of the standard neon nightclub lighting, it was line dancing night.  There was so, so much going on.
This trend was so rampant that my friend and I have started describing places as "San Diego-style" as in, "The food was good, but the restaurant was very 'San Diego-style."  It's our way of saying "not quite there on the theming."
A large part of what we do at Brand Acceleration is known as "brand messaging."  We spend time in a community, interview a large swath of its stakeholders, and develop a comprehensive description of the brand.  This brand serves as the touchstone for all marketing projects.  It's the backbone of all the messaging.
A strong brand is all about leaning in.  In the words of America's sweetheart, Dolly Parton, "Find out who you are and do it on purpose."  This requires two things – awareness and confidence.
Unfortunately, we see a lot of communities that don't lean into their brand.  They want to be all things to all people, so they stray away from being… well… themselves.  As a brand becomes diluted, it loses its ability to convey a strong, cohesive message to its audience.  Like a bar without a theme, no one knows quite what to expect.
The Blind Tiger Café in Tampa, Florida, is a great example of leaning into a brand.  It's a popular coffee shop for people who work from home (including yours truly).  It's busier at 3 PM on a Tuesday than it is at 8 AM on a Saturday, and almost every patron is a head-phoned millennial typing away on a laptop.  There's very little room for large groups as most of the tables seat a maximum of two.  To keep customers camped out for hours at a time, every table has an outlet within a charging cable's reach.  The café even has a printer for public use.  The Blind Tiger recognized its reputation as a freelancer haven and fully embraced it.  It created an environment that is predictable, and it keeps people coming back.
That's what branding is all about – finding out who you are to your target audiences and really leaning into it.  The key word here is your target audiences.  Over the years, I've talked to so many economic developers who either don't want to list their target industries on their website or want to list a far too many industries.  And it isn't because they're actively pursuing all those industries!  It's because they're afraid that if they don't list an industry, site selectors and c-suite executives will think they don't want that industry.
Look.  I think site selectors get it.  They're pretty smart people.
By trying to be welcoming to all industries, you're missing the opportunity to aggressively go after the industries you're ideal for.  Your community most likely has a niche.  Whether it's automotive, aerospace, plastic molding, you have the infrastructure and workforce that make you ideal for something specific.  It doesn't mean you need to turn down a project that isn't one of your target industries, but you need to hone your marketing messaging.
Reflect on what you bring to your community's employers and residents.  What is it that they love about you?  What target industries are you genuinely well suited for?  How do others perceive you?  Take that information and use it as the jumping off point for your marketing.
Stop trying to be all things to all people because you aren't all things to all people.  You're you, so find out who you are and do it on purpose.